OUR NEIGHBORHOODS
Lamb & Peeples Builders, Inc. is building luxury custom homes
in two neighborhoods in desirable Northwest Guilford County.
Each of these neighborhoods is an exclusive enclave of
premium homes. There's still time to lock in your lot and build
the house of your dreams. Please contact us to discuss which
lots are available and to view our modern home designs created
for today's lifestyle.
The 11 lots in Carriage Cove North are all on a cul-de-sac for
safety and privacy. Schools are top-rated in the area:
Stokesdale Elementary, Northwest Middle and Northwest High
School. All homes in Carriage Cove North are built by Lamb &
Peeples Builders who have been building quality custom homes
for over 40 years. We have a number of timeless home designs
to choose from, but the lots in this neighborhood are going fast.
Contact us today to reserve yours and let Lamb & Peeples
Builders make your dream home a reality.
The 17 lots in The Reserve at Oak Ridge are located on cul-de-
sac streets and surrounded by natural beauty. It is in a highly
desirable school district: Oak Ridge Elementary, Northwest
Middle and Northwest High School. All homes in Carriage Cove
North are at least 2500 heated square feet with at least a 2 car
garage. Choose a lot in this premiere neighborhood and let
Lamb & Peeples Builders create a dream home for you and
your family.

WHAT WE DO
Pre-sale Homes
Custom Built Homes
Luxury Residences
Artisan Houses
WHERE WE BUILD
Stokesdale
Oak Ridge
Summerfield
Kernersville
Greensboro
High Point
Guilford County
North Carolina
Copyright © Lamb & Peeples Builders, Inc. All rights reserved.
Web development by

A Better Web, Inc.
Carriage Cove North
in Oak Ridge
Searching for the perfect home?
Why spend all that time and energy
looking for an existing home that
meets some of your wants and
needs, when you could call Lamb &
Peeples Builders Inc. to build you a
custom home that meets them all?
We have the skill and experience
to give you the home of your
dreams. We to listen to our
customers during each project to ensure every element of their
home fits their exact specifications. We'll integrate your vision
into our design and build for the ultimate in customization. Our
communication is just one of the things that sets us apart from
other companies. Our clients are amazed at how easy the
process of designing and building a custom home is with the
expert team at Lamb & Peeples Builders. From the first
consultation to the final walkthough, you'll receive quality
craftsmanship and a top-notch customer experience. Contact
us today to start making your dream home become a reality.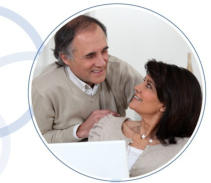 Oak Ridge Custom Home Builders | Summerfield Custom Homes for Sale |
New Homes for Sale Stokesdale | Lamb & Peeples Builders, Inc.